ART & Culture
Souad the owner of the Riad Dar7louyat is an artist working between France and Morocco. Our wish is to support artistic creativity through partnerships with local organisations such as Takafes. Artistic residencies are regularly settled and artists welcome. We think it is very important to allow creative relationships between artists and the craftmen of the Medina.
madiha Sebbani -
Recherche authority- 2016
Souad El Maysour-
Le temps des regards - 2003 - farfara - 2015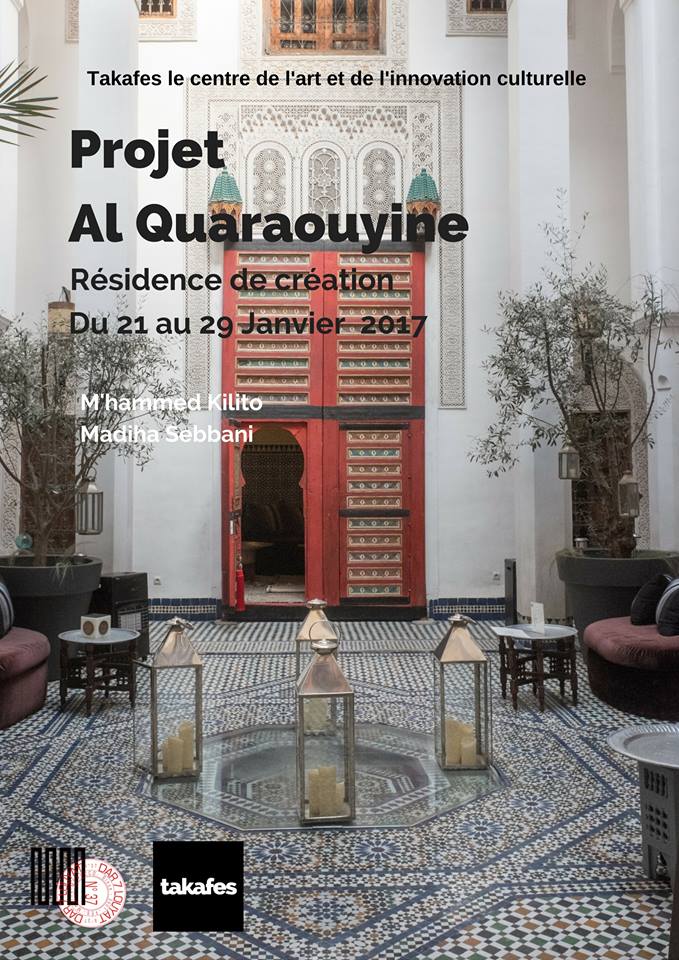 2017 January - M'Hammed Kilito and Madiha Sebbani
2017 March - Ousmane Mbaye and Hicham Lahlou
in residency at Dar 7 Louyat.

Partnership with l'Institut Français de Fès, Takafès et Dar 7 Louyat